HOW TO KNOW IF CVV IS VALID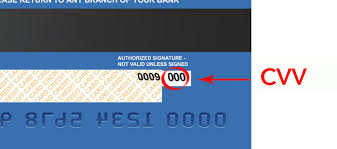 1. Select any item and put quantity of product want to purchase.
2.Type fake Contact Information.
3.Type your credit card information
4.type billing address as credit card holder's info.
5.Select credit card type.
6. Click on "Continue with order"
7.Next step if card is valid, it going to get shipping address page, if card is dead then system will notifying you.
FOR ANY INQUIRY CONTACT ME ON (#Contact Hidden By Spamm Protection)
Note: If you want to share your icq , yahoo , jabbar etc then please get verified rank or vip rank on darknet forums . Click here to see the terms and conditions .
Henceforth, WE WISH TO ANNOUNCE THAT OUR SERVICES ARE NOT AVAILABLE TO PEOPLE FROM NIGERIA AND INDIA. THESE ARE USELESS TIME WASTERS AND THIEVES TRYING TO BEG OR SCAM US OF OUR PRODUCTS. OUR SERVICES ARE NOT FREE AND PAYMENT IS UPFRONT

A LOT OF FOOLS FROM NIGERIA AND INDIA. on the off chance that YOU DON'T TRUST TO USE OUR SERVICES, DON'T CONTACT US AS WE HAVE NO FREE SERVICE
WE DO NOT RESPOND TO TIME WASTERS, COME READY TO BUY. KINDLY CONTACT US VIA THE LINKS BELOW:
EMAIL: [email protected]​ Click Here
ICQ: @MTH2021 Click HERE
WHATSAPP: +19789070788 Click HERE
TELEGRAM: @MTH2021​ Click HERE